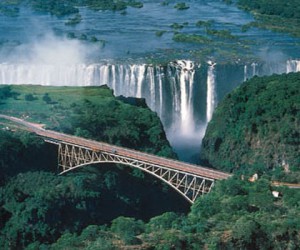 Minister of Tourism and Arts Jean Kapata says Government is in the process of reviewing the tourism policy to bring it in tandem with changing global trends. Ms Kapata said the review of the tourism policy is aimed at positioning the country to be a major tourism destination of choice, especially that it houses unique tourism endowments.
She said this in Livingstone on Friday during the official opening of the sixth meeting of Southern African Development Community (SADC) ministers responsible for tourism. Ms Kapata also said Government wants to ensure the tourism sector continues to contribute to economic growth and poverty eradication in Zambia and SADC.
"The Ministry of Tourism and Arts in Zambia is currently in the process of reviewing the Tourism Policy of 1997 and Tourism Hospitality Act number 27 of 2007 to ensure that the tourism industry is responsive to the changing global trends for sustainable development of the sector.
"The ongoing tourism policy and legislation review process is expected to position the country to be a major tourism destination of choice with unique features," Ms Kapata said.
She said Government's vision is to ensure the tourism sector contributes six percent to Zambia's gross domestic product (GDP) by 2016. Ms Kapata urged SADC member states to work towards growing the tourism sector as a means of increasing tourism receipts in the region.
Zimbabwe's Minister of Tourism and Hospitality Walter Mzembi, who is also chairperson of the Regional Tourism Organisation of Southern Africa (RETOSA), said there is need for SADC member states to remove barriers that inhibit the growth of tourism such as restrictive visa requirements.
Mr Mzembi said borders need to open if SADC member states are to increase tourist arrivals and eventually increase collection of revenue from the tourism sector. "We have very serious challenges in terms of openness as African states. We have slapped sanctions on each other through restrictive entry barriers arising out of our visa regimes," Mr Mzembi said.
Article Source: CHOMBA MUSIKA
http://www.daily-mail.co.zm/index.php/component/k2/item/5249-state-to-review-tourism-policy